Soda Bottling Plant in India
Carbonated Fruit Drink Pasteurizer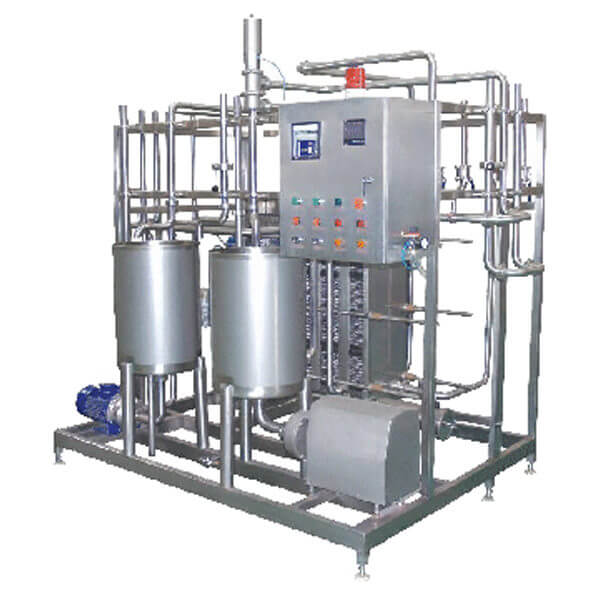 A method for producing a carbonated juice beverage and carbonated fruit beverages produced according to the steps of providing a juice, typically a fruit juice, cooling and carbonating the juice, bottling the carbonated juice to from sealed bottles containing the carbonated juice and pasteurizing the carbonated juice in the sealed bottles.
Raj Water is a trusted manufacturer and exporter of a soda bottling plant in India. Our team has the right setup that is needed to make an advanced beverage-making plant in India. The plants are used to make bottles for soda, carbonated juice beverages or carbonated fruit drinks, etc. the plant follows a series of processes or a set of methods to manufacture bottles for the beverages. The beverage-making plant manufactured by us helps the companies to make bottles and seal them as per the requirements. The companies can conveniently sell beverages in a sealed bottle if they have a soda bottling plant in India.
Why install a beverage making plant in India?
Safe Packaging
The beverage making plants helps the companies to seal the bottles and safely sell the carbonated beverages. With the help of Raj Water's soda bottling plant in India, the companies can easily pack and sell carbonated drinks without having to worry about spillage, etc. Also, the packaging is extremely safe if the bottles are manufactured in an efficient soda bottling plant in India.
Quick Pace, More Efficiency
A proper system or a cutting-edge beverage making plant in India enables the companies to manufacture bottles or seal and pack the carbonated beverages in less time. Raj Water makes beverage making plants in India to simplify the process of packaging carbonated juices etc. Our plants are meant to increase the efficiency of the packaging process in any organization. Also, we use the latest technology to make the plants so that the clients can pack the carbonated drinks at a quick pace.
We can help you with an advanced soda bottling plant in India. If you want to know more, please reach out to our team of Carbonated Soft Drink Plants. We will be happy to answer your questions.
Download Product Catalogs