Jar Rinsing, Filling & Capping Machine
Jar Rinsing, Filling & Capping Machine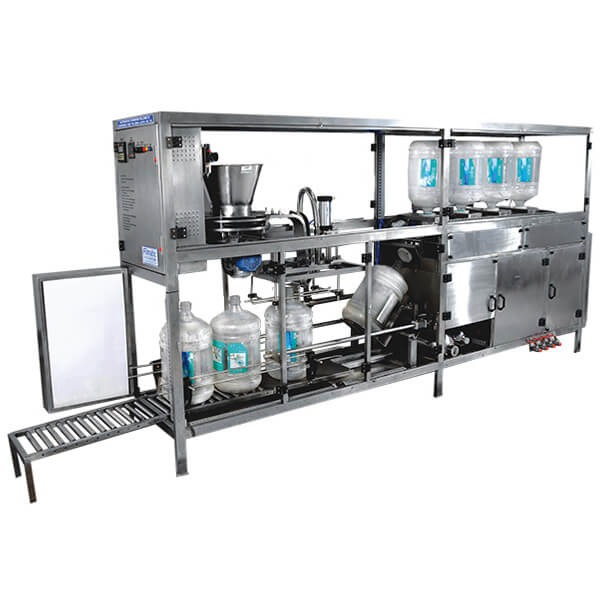 Capacity : 100 /150/ 200 JPH & Above.
Automatic Rinsing, Filling & Capping Operation.
Power Consumption : 2 to 4 KW and Higher.
Weight : 500 Kg (Approx.).
Dimensions : L-10 x B-4 x H-8 feet
Filling head-2 , Washing stage -4
Capacity 20 Liter
PLC Base control system
S. Frame Structure.
Diving type filling nozzle ensure no spillage water.
Timing base filling.
Cap pressing by pneumatic cylinder for proper pressing
High pressure and low pressure solenoid valve for filling system.
Download Product Catalogs