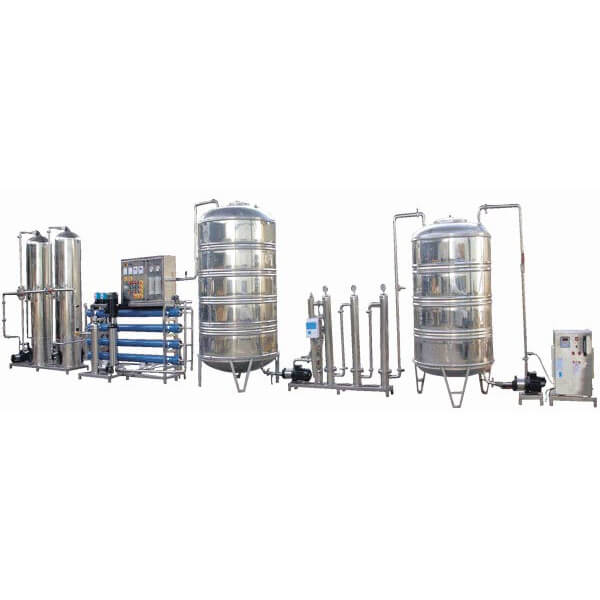 Assembled using quality raw material, the offered range is designed using modern technology and is capable of removing all the impurities from water. These are widely appreciated for their flawless filtration of contaminated water and make it entirely free from bacteria. The offered range finds their applications in various process industries. It kills the microorganisms and settles the impurities without disturbing the water balance. This system is acknowledged for features like easy usage, compact design and energy efficiency.
Raj Waters is one of the topmost manufacturers, exporters, and suppliers of the mineral water bottling plant. We have a cutting-edge setup to manufacture high-quality bottled water plants in India, therefore, we are recognized as one of the leading mineral water plant manufacturers in India. We supply the plants to organizations or clients who want to start their mineral water companies. Our plants are equipped with all the latest tools and machinery needed to get mineral water. Our team prepares the plants with extensive research and hard work to make sure that the clients get maximum benefits from the plants.
Reasons to partner with Raj Waters, one of the leading mineral water plant manufacturers in India
High Accuracy and Efficiency
The prime objective of our team at Raj Waters is to supply the best possible bottled water plant in India to the clients. Being one of the topmost mineral water plant manufacturers, we do everything possible to manufacture a top-notch mineral water bottling plant in India. Our plants are highly efficient; thus, the clients can get maximum benefits from the plants. Also, we believe in making good quality plants that work with high accuracy.
Competitive Prices
Raj Waters believes in supplying high-quality plants to clients at competitive rates. We intelligently set the prices of our mineral water bottling plant so that the clients are happy paying the price of the plant. Also, our team extensively researches the market to decide the pricing of our bottled water plant in India.
If you would like to know more about our mineral water bottling plant or packaged drinking water plant in India, water treatment plant, or any other plant or service, please feel free to contact us. Our team at Raj Waters will be happy to answer all your queries.
Download Product Catalogs